Svalbard Expedition Photo Tour

June 25-July 5th 2021

Full

I only take 10 guests

Private charter

A special experience for photographers in Svalbard. I will only be

taking 10 guests, that leaves each guest plenty of room to move about. The yacht is 42 meters long and 10 meters wide, which gives you much deck space to explore while we are en route between landings.

This is an expedition tour, which means, there is not a set itinerary, we will go where we think the best photographic opportunities are at that time. We might head up to the ice pack or make landings along the way.

When we do landings, we will be accompanied by 2 expert guides, as we are in polar bear country. Some of you might want to do a hike while others may prefer to stick closer to the shore and photograph. This can be done but in 2 groups, one hiking, and one beach. The main fitness is getting in and out of a the zodiac and walking along shore.

Wildlife in Svalbard is of a wondrous nature but never guaranteed. Most animals people hope to try and see are polar bears, reindeer, arctic fox, seals , whales, puffins, walrus and a multitude of sea birds.

The scenery in that location is breath taking and moody, 60 % of the island is glaciated. West coast landscape is alpine with pointed mountains, and the northern and eastern side are more wide open with plateau shaped mountains.

Wildlife viewing can be down from either the yacht or the zodiacs when we cruise, and from our landings. We will not land if a polar bear is also on the land. The vessel is equipped with 2 new Mark V zodiacs for your cruising pleasure.

The cabins are double occupancy and sharing, except for the biggest cabin, which has 4 beds in 2 rooms, 2 beds and 2 bunk beds, private shower and toilet. One other room has a private bath, the rest of the rooms are a shared bathroom but have sinks in the room.

Shared cabin with sink

Larger 4 bed/2 rooms cabin

All guest accommodations are being completely redesigned in 2020 with expedition operations and comfort in mind – the spacious cabins are equipped with multiple 230V electrical sockets for all photography and videographer recharging needs.

The Svalbard walrus population was hunted to near extinction hundreds of years ago and remains Red Listed (Vulnerable) today. Surveys at haul out sites shows their numbers are increasing

Bearded seals are the largest species of Arctic seal. They grow to lengths of about 7 to 8 feet and range from about 575 to 800 pounds

As expedition professionals, we know that food is an important part of any polar adventure! Our Chef will prepare and serve high-quality meals with global flavours that will please any palate.

When we travel, the ice may be open enough that we can circumnavigate the island. Sometimes we get to witness nature at work, creating a fog bow, as see in the image below.

Cruising through the ice is an experience that you will never forgot. You can hear the air bubbles being released in the brash ice, as it snaps and pops. Experiences during this trip are not just photographic, they are on sensory overload.

We can fully utilize the bow, top deck and other spaces around the ship to photograph from. The main deck is low and spacious, perfect for getting good angle images.

IMPORTANT NOTE
This is a photographic tour ,you will need to have some knowledge of how to operate your camera. Even though I am helping with the settings, you should be familiar with your camera, and have patience.

Price of per person sharing is $8,750.00 US

Deposit upon booking $2,000.00

TERMS AND CONDITIONS, CLICK HERE

Price Includes

Fuel, crew, guides and a private charter

all meals aboard the yacht

All transportation while on the tour
emails to prepare you for the trip
link to several companies for travel insurance
Photographic help while on tour
Phone calls/e mails/ before you leave
A list of what to bring, wear, expect
Help with renting the right equipment if necessary
Knowledgeable and experienced tour guides
access to a travel agent to help you book your travels/lodging

Not covered in the pricing

Items of personal nature
Lodging in Longyearbyen
health insurance
Tips for guides/lodge staff
Travel insurance
Airfare to and from Svalbard
CHECK OUT OUR FACEBOOK PAGE FOR MORE PHOTOS AND VIDEOS!!!
Itinerary for Svalbard
June 25th -July 5th 2021

Svalbard Itinerary

June 26th -Meet your expedition team and embark for your journey at 16:00

June 27th- July 4th 2021, We will be in full expedition mode and taking advantage of all photographic opportunities

July 5th
enjoy a final breakfast together as we arrive to Longyearbyen and we bid you farewell

Bring a big lens, a small attitude and an open mind!

Shayne McGuire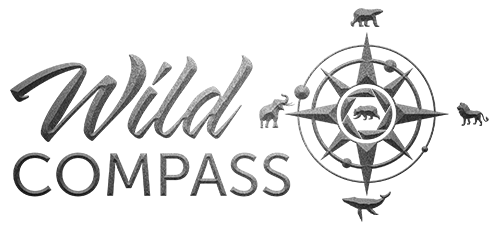 ©2020 Shayne McGuire. All Rights Reserved