The Juneau Experience Tour
July 6-12th 2019 (Sold out)*
July 13-19th 2019 (SOLD OUT)
We only take 4 people each tour! Your own private boat for 3 full eight hour days!

(Optional 4th day out on the private boat)
This tour is for advanced wildlife photographers! You must have a good familiarity with your camera and gear. You will need to know where your settings are how to change them. I will give you the tools to work with, and help you to apply them to achieve the quality of image you hoped for. In order for this to work, you should bring the recommended gear and listen to the advice given and be able to change fast out in the field.


Your Lodging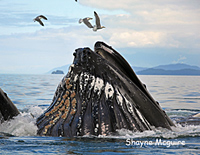 All guests will stay at a B and B outside Juneau. The B&B has wireless internet and a stand alone computer if needed. All rooms have a small refrigerator, private bathroom and laundry if needed. The breakfast is a help yourself continental style that consists of fresh fruit, cereal, muffins, pastries and coffee.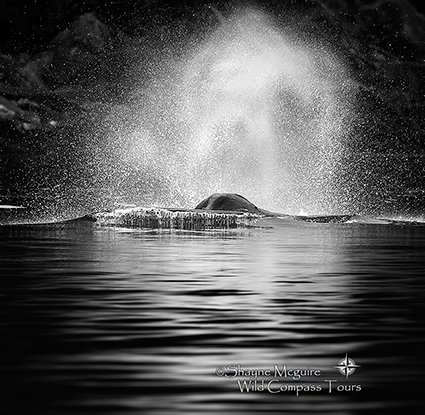 I can guarantee you whales, I can not ever predict what they may be doing. I do not guarantee bubble net feeds or
breaching.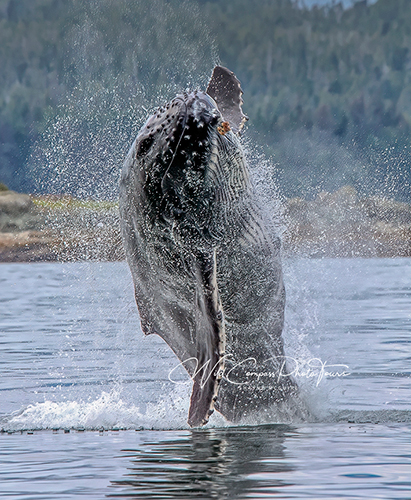 Lunch will be provided on the boat, if you have special dietary needs, please let us know before the tour starts. Please note: we are on the boat for 8 hours each day and there is NO smoking allowed on board!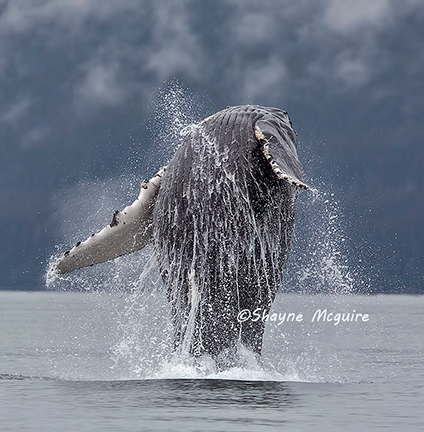 A new adventure this year, instead of the glacier tour, we are a day
trip for bears, eagles, shore birds and more. The trip is fully guided and we take a float plane.
There have been more orca sightings the last few years during the tours.
.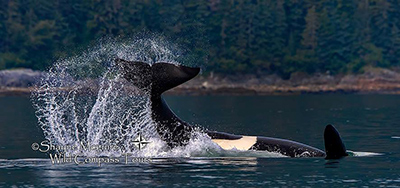 Some days are action packed and some days can be quiet with
action popping up later, please bring patience with you.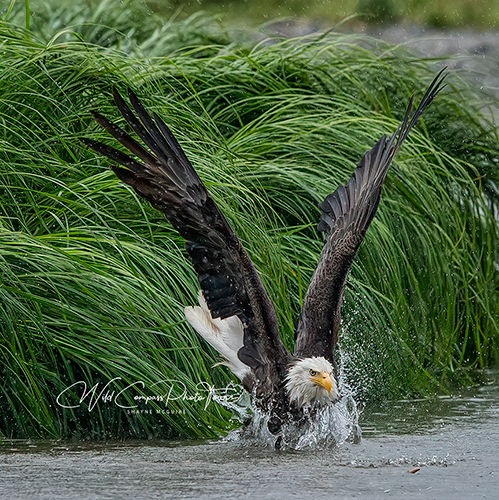 For the extra 4th day on the boat, all guests have to agree to split the cost. If 3 want to go and the 4th doesn't want to go, then we decide the best course of action. I will say, that many times, that 4th day is the best! If we get shut down a day for bad weather, and have opted for the additional day, I use that day as the bad weather day, and move our 3rd day to when the additional day would be.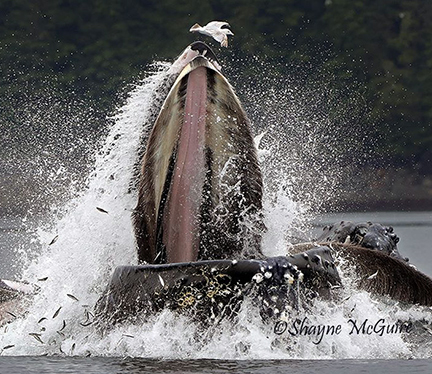 I will send you a list after receiving your payment. I cover, what to wear,
pack, gear suggestions, what to expect and more.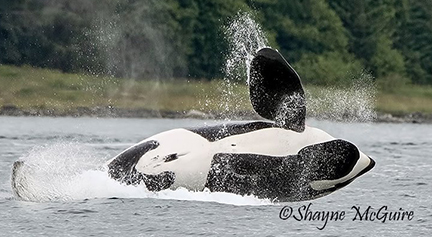 This is a photographic tour and while I help with equipment and settings, you must have good knowledge of your camera. The action sometimes goes down fast! I do recommend equipment that might help you achieve the images you desire.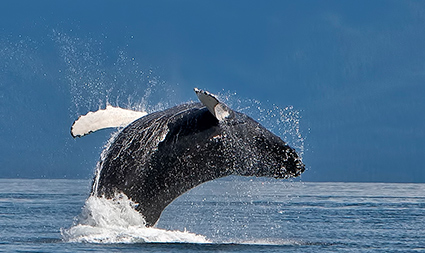 -PLEASE NOTE!!! The seas, on occasion, can be quite rough and the boat ride can be rough as well. If you have any spine or neck injuries, this is not a tour for you. If you are easily prone to sea sickness, you might want to rethink the trip.
Terms & Conditions About Wild Compass Tours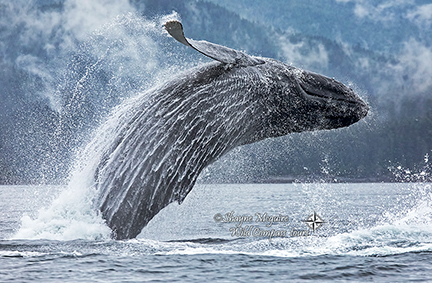 Price for the 2019 Experience is $3,795.00
Extra charge for the grizzly bear excursion, 8 hours guided tour with the bears, eagles, shore birds and more, float plane, experienced guide, $1,000.00
Per person-
non sharing, you can have your own room.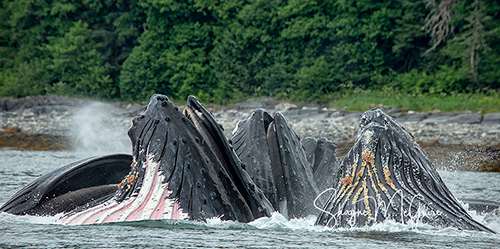 See Terms and conditions for deposits and payment schedule.
VIEW OUR TERMS AND CONDITIONS HERE
Please note, We reserve the right to decline your deposit if we feel you aren't able to meet the physical requirements of the trip!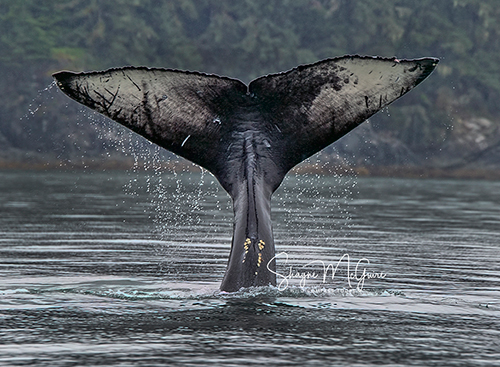 INCLUDED IN THE COST
Lodging for the 6 days you are in Juneau
Transportation to and from town/boats/tours

3 days of 8 plus hours & guide on a private boat, (tour members and captain only) lunch is included.
plus visits eagles and/or the fish hatchery experience. ( Or you can take one of the optional tours listed below at extra cost)
Transportation to and from the airport, the marina, and downtown Juneau.
Transportation to meals
Help with settings, shutter speeds, metering and any other questions.
Fact sheets on how to dress, what to expect, best equipment, keeping dry and more.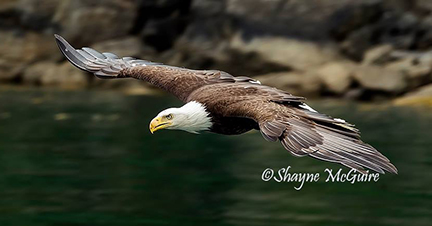 Not covered in the pricing
All other meals.

EXTRA DAY OUT ON THE BOAT
Airfare to and from Juneau.
Additional tours/excursions
Tips/gratuity for captain and crew if you enjoyed their service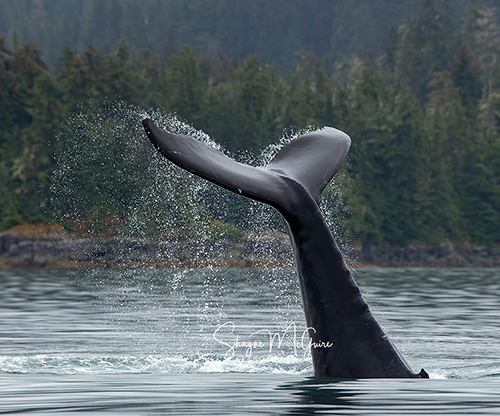 Images & Itinerary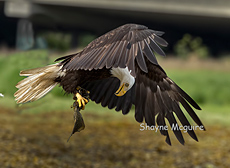 Itinerary for the Juneau Experience Tour July 6th-July 12th

& July 13th -July 19th 2019

July 6th & July 13th 2019

Arrive in Juneau. You will be taken to the B&B to drop off your luggage. Then to downtown Juneau for a bit of sightseeing, shopping and dinner.

July 7th & July 14th Whale/wildlife

photographing on a private boat 8 hours Also after the boat, we go down to view the eagles fighting over the salmon . Dinner in town

July 8th & July 15th. Whale/wildlife

photographing on a private boat 8 hours Also after the boat, we go to find other things to photograph..

July 9th & July 16th grizzly bears, a newly added addition, extra tour cost

July 10th & July 17th

Whale/wildlife photographing on a private boat 8 hours Also after the boat, there are other activities to experience

July 11th & July 18th- (optional 4th day out on the water with the whales, an extra cost per person)

For those of you that want a bit more, as in glacier hiking, landing on a glacier, ice caves and more, we can recommend the tour group to take you. This cost is not covered in your payment.

July 12th - July 19th 2019

Depart Juneau -unless you are staying on for other activities.
Then you must book your own lodging.
Bring a big lens, a small attitude and an open mind!
Shayne McGuire
©2019 Shayne McGuire. All Rights Reserved