Reviews by our guests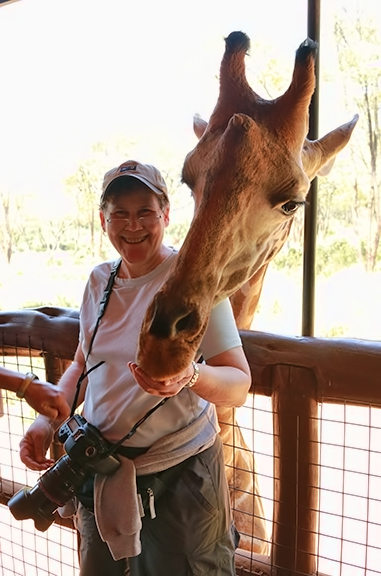 Thanks, Shayne & Danny, for another wonderful trip! I was in awe of all the polar bears we saw & the variety of behaviors we witnessed. And my first experience with the aurora borealis is something I will never forget!! !
I've been on 6 tours & 3 workshops with Wild Compass Tours, and look forward to more.!
Why do I keep coming back to Wild Compass? Shayne McGuire is one of the best photographers out there specializing in wildlife photography, & she is passionate about sharing her knowledge and love of both photography and wildlife. She can read the light like no one else! Wild Compass Tours are a best kept secret, and I'm always amazed at
the tremendous value they provide: There are lengthy shooting days, comfy
accommodations, good food, great guides and small groups. On top of all this, Shayne cares about the images her guests are getting & is very helpful to those who want to improve their skills. But what also sets Wild Compass apart from a lot of other tours is the way they honor the wildlife we are photographing. Wild Compass will never stress, harass, or bait the wildlife & they won't use guides that do so. This love & respect for the animals that we are watching and photographing has earned Wild Compass my deepest
appreciation and respect, and my repeat business.! !
Kind regards,!
Julie Brekke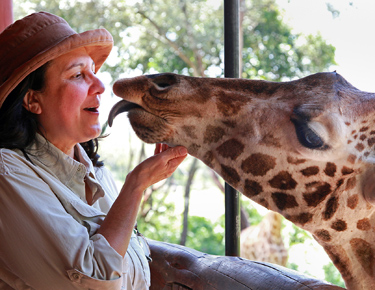 I've been fortunate to have gone on two of Shayne's tours.   The first was to the Slot Canyons in Arizona and then with her to the Kenya tour.    To describe her tours in one word:  AMAZING.  She does not conduct an "average" photography tour.  Shayne goes beyond most tour experiences to make sure you walk away with incredible photos.  Her tours are not filled with fluff, rather she believes in maximizing the photo opportunities for her tour guests.  She helped me with my technical knowledge and pushed me towards a new level in my photography skills.   It doesn't matter what level of photographer you are, she will help you improve.    She has developed her own unique network of finding the best places to photograph that will bring the "Wow" factor to your photos.  Thanks to her tours, I have photos that people are asking to purchase.   Thanks Shayne!   Looking forward to more tours! -- Priscilla Castanon
"This trip to the Slot Canyons was my first with Wild Compass and
definitely NOT my last! I had an amazing time the entire weekend and made
new friends along the way. I learned far more than what I paid for and
I can't wait for my next trip!"
Mike Craigie
I had been to the slot canyons before. I saw pictures in a magazine and wanted to go and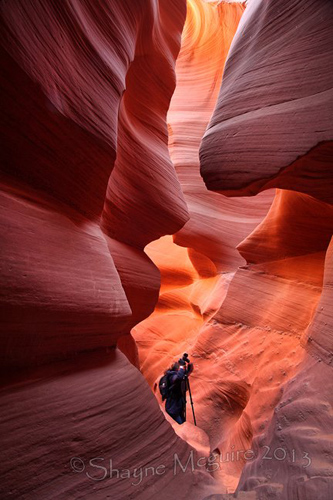 photograph it myself. I had taken the tour with all the other tourists but I didn't get any pictures like I'd seen in the magazine UNTIL I went on the Wild Compass tour. Shane and her local guide took us on an incredible tour! The group was small which gave us lots of one-on-one attention. At times, we were the only ones in the slot canyons shooting so there was no rush to get the shot and no tourists in the background! I came home with incredible shots of the slot canyons and great memories of a fun trip.-- Ruth Beaugh
I took the Wild Compass Juneau Whale Tour and the Slot Canyon Tour multiple times. Both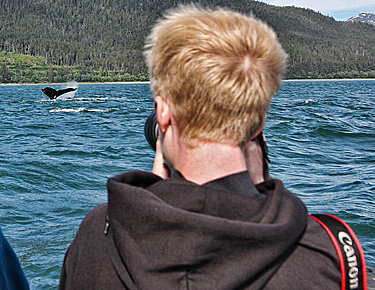 Shayne and Danny go out of their way to make sure YOU get the shot and get it right. Their pricing is beyond fair and far below everyone else while still giving an amazing experience. If you love photography and are willing to do whatever it takes to get the shot then these tours are for you! I would recommend any of Wild Compass's tours!----Andrew Nimrod
And, Andrew came back again to the Slots, in fact, he booked 4 times!!!
This was my 5th overall tour experience with Shayne and Wild Compass Tours; 4th time on her Slot Canyon tour. You may ask why did you go on the same tour four times...well every time while almost at the same places was a completely different experience. Even though this was my 4th time in these canyon's I still learned new things, how to see the light and what things would make for some great pictures. All of that and more from Shayne...during the night shooting part of the tour I was loaned a digital body to use because I chose to only shoot film this time. Well we get to the location and we all start setting up...until I realize I forgot to bring a tripod plate to put on the digital body for my tripod. Rookie move and I knew it so I start setting up on something else and she gave up her tripod and told me to use it so I could get the shots...I felt really bad because I don't want other people to lose out on shots due to my stupid mistake. She wouldn't take no for an answer and for that alone I thank her sooo much. Shayne always takes care of her guests and always goes above and beyond to make sure they get their bang for their buck. There is no other tour that will give you professional quality photo's for such a great price and as long as you listen and can follow some instruction's you will come out satisfied and with long lasting memories. I look forward to many more tours and experiences with Wild Compass Tours!!!


-Andrew"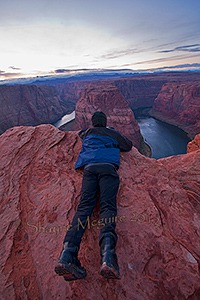 My Experiences with Wild Compass Photographic Adventure Tours
I have had the opportunity to go on the Wild Compass Photographic Adventure Tours not once but twice on the Whale Watching and Glacier Tours. Both times I came back with photos I can be very proud to have taken. My family and friends have all been amazed at what I have accomplished in a short time on each of the trips.
Shayne made every effort to prepare each photographer for the adventures with lists of things to bring, safety precautions, and suggestions for photographic equipment. She explains what to expect (and not to expect) on the trip.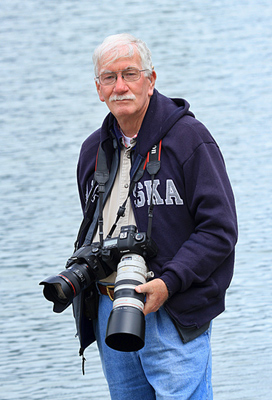 I enjoyed the fact that Shayne was always available to assist on getting the best shot possible in all the different situations we encountered.  During the Whale Watching trips, Shayne explained whale behavior and ways to hold the camera to prepare to capture any action that might occur on the water. I was able to capture, breaching, lunge feeding, diving, and spy hopping, of Humpback Whales. Orcas, seals, and dolphins were also seen. I was able to shoot many shots with the magnificent Alaskan snowcapped mountain background.  The Captain of the boat understood the needs of each photographer and was often able to position his boat in the best locations.
The Glacier Tours provided me with an appreciation of color and the enormity of icebergs and glaciers. Every trip was distinct. The first trip we saw hundreds of Harbor Seals and their pups, some very recently born. The second trip we saw fewer seals but was pleased to have spotted some bears with cubs.  Field trips took us to wildlife such as bears, porcupines, eagles, and a variety of bird life around the Juneau area.
It is highly recommended that everyone who is looking for an adventure of a lifetime to contact   Wild Compass Photographic Adventure Tours. I look forward to going on additional trips again.
Enjoy!
Raymond Dunn
Wild Compass Photo Adventure Tours meets and exceeds everything they
claim to be. Their knowledge of photography, the local life, and today's
economy puts them head and shoulders above the rest. Some non-advertised
values are:

   - They go out of their way to ensure you have ample time 
     to take pictures;

   - You will not be mixed in with other visitors who can easily
     interfere your perfectly composed shot;

   - It does not matter what your level of photography is, they 
     assist you with your photography needs;

   - When they promise a full day, it is truly a FULL day;

   - They guide you as you make your travel arrangements;

   - You are always part of the group, never just a paying customer;

   - Finally, they care you get your shot they way you envision it.

The Slot Canyon Tour was my first with Wild Compass. I was hesitant to
go for various reasons. Shayne addressed each one of my hesitations. I
went on the tour and had an AWESOME time. Not only was I immersed in
BREATHTAKING scenery, but also blissful silence making it feel like a
vacation. I came back with some AMAZING IMAGES and will most certainly
be going on more adventures with Wild Compass Photo Adventure Tours

Maribel Gershman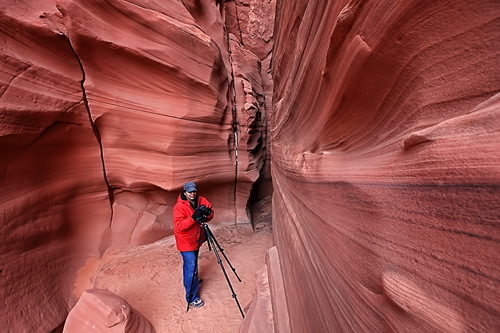 The Juneau tour was all I could ask for. I was able to get pictures of whales breaching, eagles swooping in for the kill and bear fishing in a stream near the Glacier. The day trip to Tracy Arms Fjord gave me plenty of opportunity to shoot unbelievable scenery and a glacier caving. Shayne and Danny went out of their way to help me get the photos I wanted to get. They also like to have a good time and they do a great job showing you around the area and introducing you to the people and the local cuisine. 
I would recommend Shayne's tours to anybody. She is knowledgeable about the areas she takes you to and gets good competent people to captain the boats or guide you on the glacier.
I had very high expectations for my once in a life time trip to Alaska and I was not disappointed. This tour was worth every penny. Mark Piper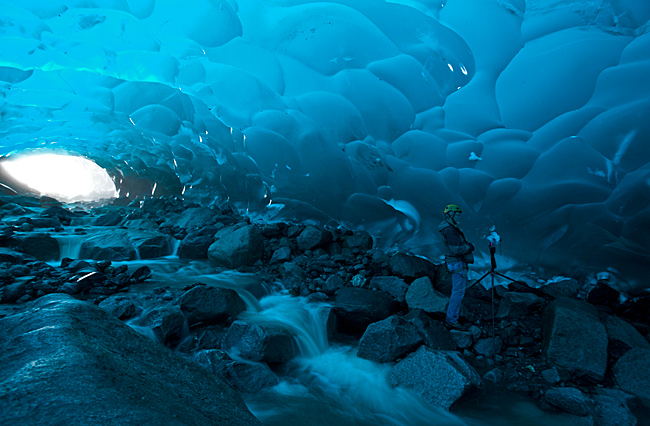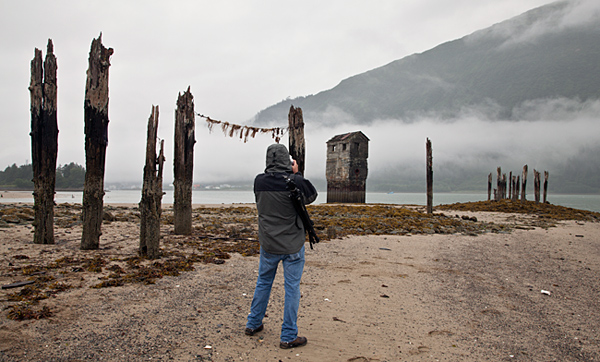 The Juneau experience was an experience! I had a good time just watching 
the whales,  eagles and the scenery and the photographic experience
 was over the top. I now have  a beautiful breacher as my desk top picture
 and admiring it every time. I'm looking forward to more fun and more 
remarkable pictures next year.  I want more time with Capt. Kevin.
 The King crab legs were also great. Looking forward to those next year.

    Winnie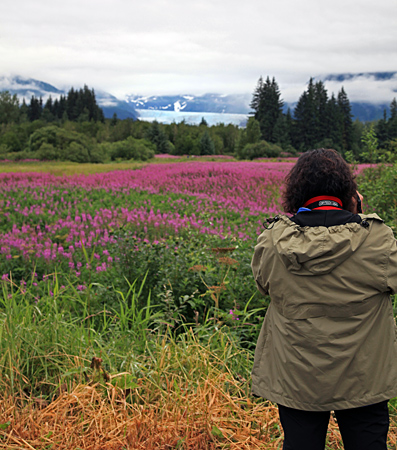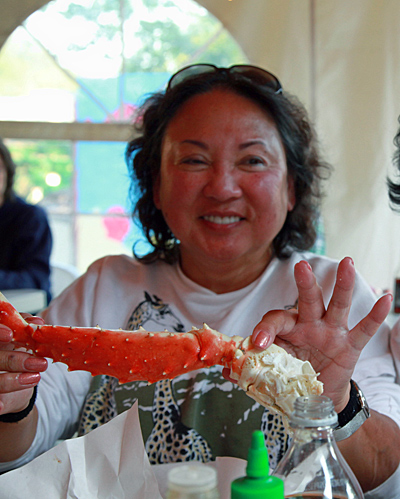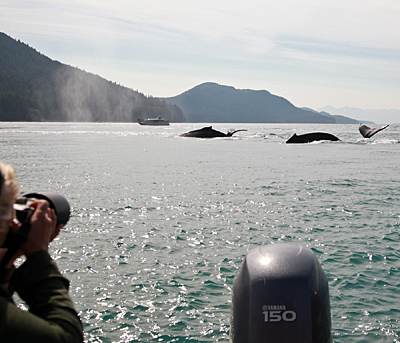 I cannot say anything but amazing to describe my first trip with Wild Compass 
Tours.  I am an amateur photographer with so much to learn.  As such,
 I was concerned about going on the Polar Bear tour. 
 Shayne took care of all of my concerns before we left. 
Shayne does all that she possibly can to prepare you for the trip. 
 Pre-trip meetings as well as written handouts.  If you follow her
 guidelines, you will be totally prepared when the action starts. I will say
 she means it when she says you must know your camera.  Consider trying 
to photograph Northern Lights in total darkness without using any lights to
 change your settings!  Yes, know your camera. 
I have been on photo tours with other tour guides, 
but Shayne's trip is my all time favorite.  Shayne and Danny do all they
 can to make sure everyone is getting the shots they came for. 
 They work well together.  I came home with polar bear shots that
 I could only have dreamed of getting.

I will be going on trips with Wild Compass Tours again.  
Sandra C



  And, she did go with us again, to Africa.
  Sandra C.
 Another winner trip.  I went with Wildcompass for Polar Bears and loved that.
  This trip was Africa and it was all that I could have hoped for.  
I came back with plenty of photos from both trips.  I am getting hooked on
 wild life photography.  I am going to Juneau for whales in July. 
 Shayne puts so much effort in preparing us for these trips.
  Without that, I would not be getting the photos that I want.


For many photographers, capturing an image of an animal in the wild is a once in a lifetime chance.  Going on a Wild Compass Tour with Shayne will provide you the opportunity to document your experience with a camera.  After completing my first trip with Shayne and Danny, I now have doubled my wildlife portfolio.

 

My biggest thrill on the Wildlife Workshop, aside from seeing the animals, was to hear Shayne say, "You got a wall hanger with that shot."

 

I am very passionate about photographing wild animals in their natural habitat.  With Shayne's knowledge, experience and ability to read the light, along with her availability, you are guaranteed to get some WOW shots.  She is an amazing instructor.

 
Thank you Shayne and Danny for a wonderful experience.
 

Carol Le Briton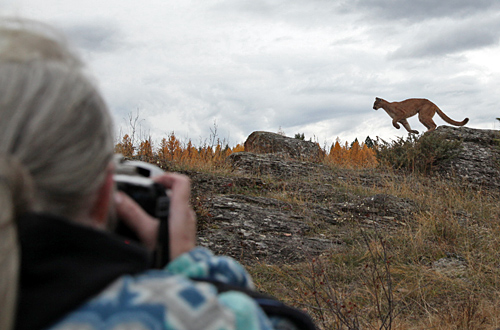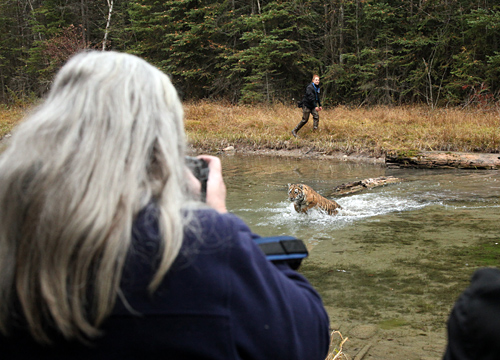 Shayne,         
       I  want you to know how much I appreciate having the opportunity for a redo of your 
Dana Point Workshop.  The weather was perfect, and everything combined to make it a really
exciting day.  I would have felt that way had I not gotten any great pictures,  but happily that
wasn't the case.    I am so excited as these represent the best pictures I have ever taken.    Thanks
again .   I especially appreciate the effort both you and Captain Larry made to make this success
possible.        Carol Rockwood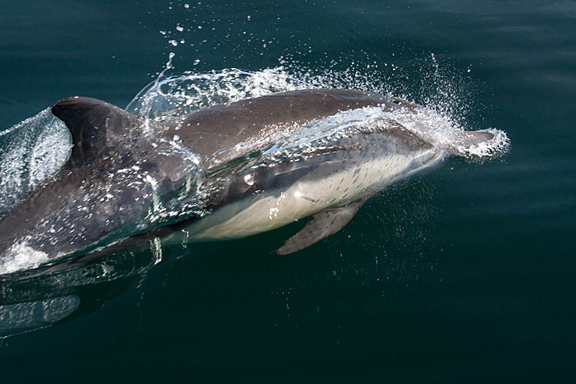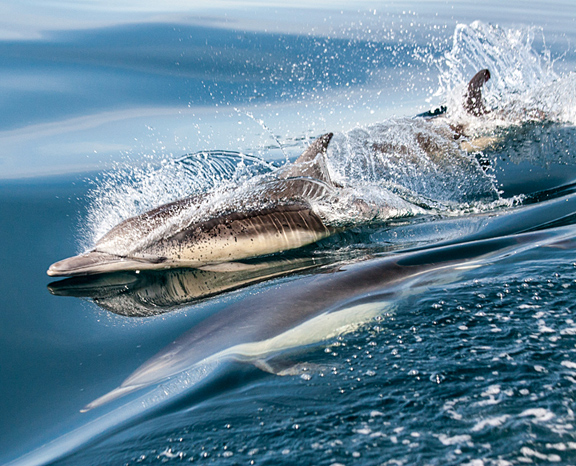 This is my fourth workshop with Wild Compass Tours, two wildlife and two whale watching out of Dana Point, and I have not been disappointed.  I cannot begin to express my appreciation and gratitude for the unforgettable adventures.
Going on a Wild Compass Tour is an experience that will enchant your mind, engage your senses and enhance your photography skills.  It will definitely improve your image quality and take it up several notches.  Following Shayne's expert advice is guarantee you will come away with some incredible photographs.
Thank you Shayne and Danny – thank you for the great experience and wonderful memories.
Carol Le Briton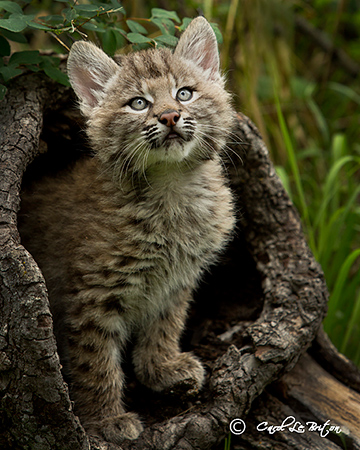 5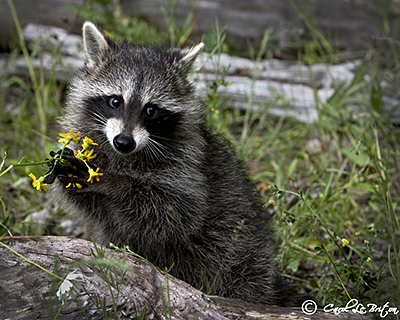 5
"Fantastic trip to Alaska! I loved the wildlife and being so close to nature. For me, the trip was a spiritual experience. Alaska is truly the last frontier. Thank you for providing the experience. Dianne Logan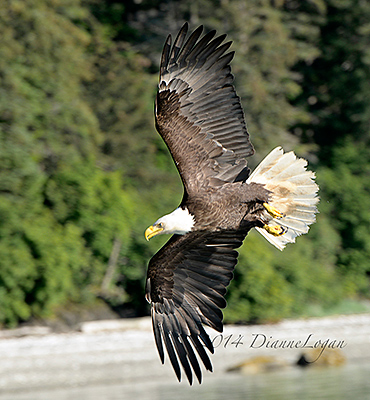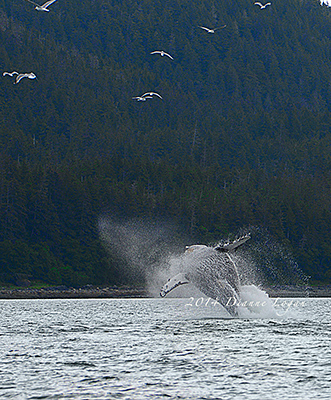 As the days for the Slot Canyon Tour approached, I was skeptical as to my
  results with the bad weather forecasts. But with the Wild Compass Tour team,
  I was at awe with the beautiful and captivating areas I was able to explore.
  The tour went on as planned with only minor modifications and some great
  improved inclusions. My images are awesome, my experience is a memorable
  one, and the hands -on training and suggestions left me with a wealth of
  additional knowledge for my skillset in my bag of tricks. 

  Thank you Shayne and your team at Wild Compass Tours. I look forward to more
 exciting and captivating trips with you all. 

 Professionally yours,

 Nathan York, Sr.
 Nathan York Photography.

To best describe the trip, I will borrow and slightly modify a line from Bruce Springsteen, "I learned more from a three day photo tour than I ever learned in school". I took Shayne's Slot Trip and was blown away from both the beauty of my surroundings as well as Shayne's knowledge and dedication to her clients. Shayne pushed me beyond my "documentary" photo style so that my pictures start to tell a story. I learned new ways to use my camera and new ways to look and think before I take the picture. Can't wait to try another trip so I can keep learning. -Bob Steins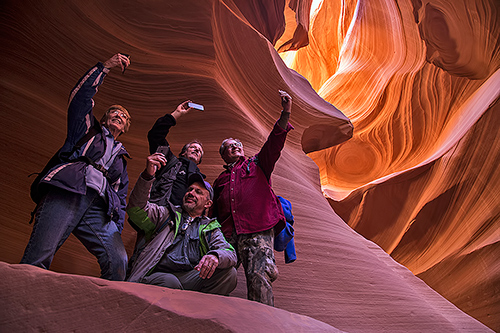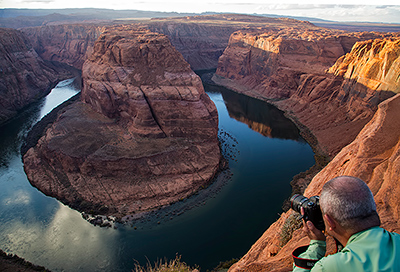 Thank you Shayne and Danny for the wonderful experience! 
I will send you a few pictures that I am very proud of, however, I have not finished looking at all of them yet. I must say these are the best pics I have ever taken; Melinda agrees and she is amazed with most of them. Thanks again.
Maria and Melinda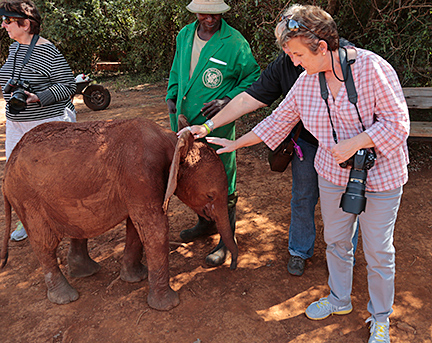 Hi Shayne,
Thank you for a trip of a lifetime.  You are a great Safari host and fabulous Photographer/teacher.  Your tour took my photography to a whole new level.  
Regards,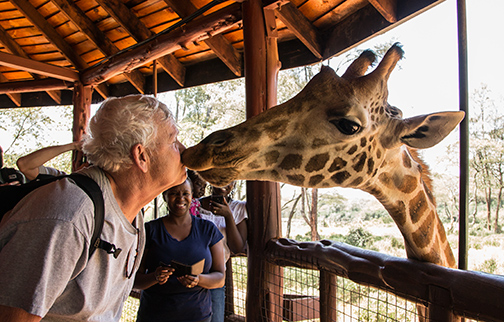 Mike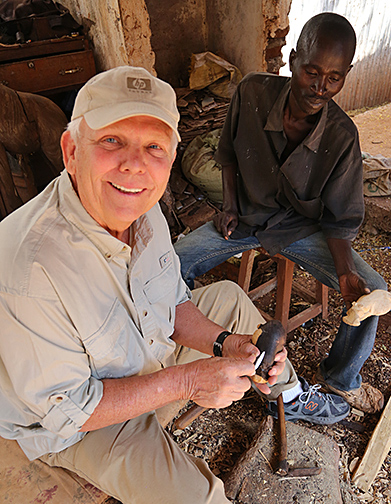 S

hayne,
Thank you so much for another amazing Photography Workshop!!  The Winter Workshop 
was so much fun, 
you made sure we were fully prepared for anything that came our way
 from what to wear, gear,  where to stay and of course your expert direction and advise on 
settings for shooting in the snow. 
 You and Danny make a great team and I couldn't have asked for a better time!  
This was my second workshop wiith Wild Compass and
 I am SO looking forward to the Kodiak Adventure Tour this summer!
Thanks again,
Lisa Anderson   
Hi Shayne,
Just wanted to thank you again for such an amazing tour! 
 Kodiak's beauty is beyond measure and you always work with the most incredible people.
This tour is perfection! I had the best time and there was more wildlife
than I ever could have imagined 

Thanks again,         

Lisa Anderson


              
I would like to thank my guide and instructor, Shayne McGuire for an amazing photography tour! This has truly been an AMAZING trip! If you are looking for a SPECTACULAR photography tour I highly recommend Shayne Mcguire!!--Carolyn Ford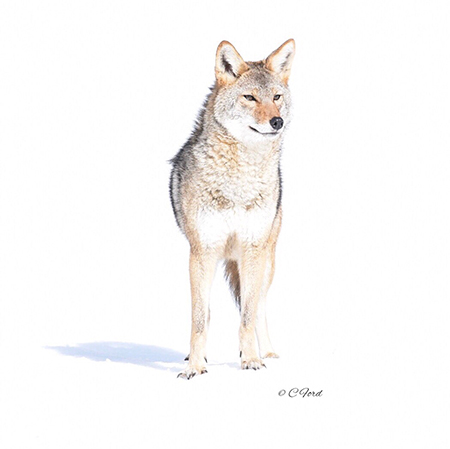 I have been on 3 of Shayne McGuires (Wild Compass) trips now and with each trip have improved my skill due to her coaching. She sincerely wants each one of us to walk away with quality photos we are jazzed about. This trip has been, by far, the best one for me. I met some awesome folks on this trip. Juliann Desmond.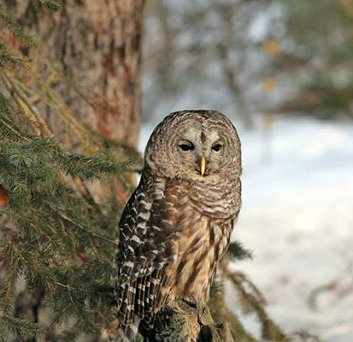 Your tours are amazing and I come home with the most amazing photos!! - Jane Gallagher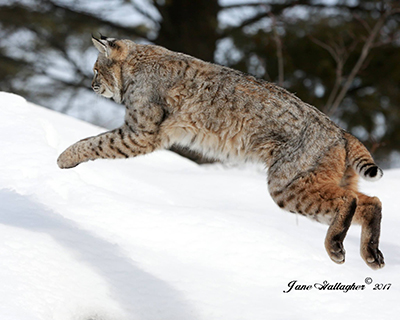 From repeat tour guest, Becky
I recently returned from my 3rd Juneau Experience with Wild Compass Photographic Adventure Tours. I am beyond happy with the images I was able to capture. When I go out with Wild Compass though, I always get amazing images. That's just to be expected. True, the weather and wildlife cannot be controlled. But Shayne painstakingly researchers where to go, when to go and finds the BEST guides and accommodations. If you go out with Wild Compass, you WILL get amazing images. Shayne is extremely knowledgeable and offers guidance before the trips and during to make sure you get images you are proud of. She takes the worst possible seats/locations during the shoot to ensure her guests get prime access to get their shots. Believe me, I appreciate this. Thank you again, Shayne, for another AMAZING trip. I can't wait to go out with you and Wild Compass again!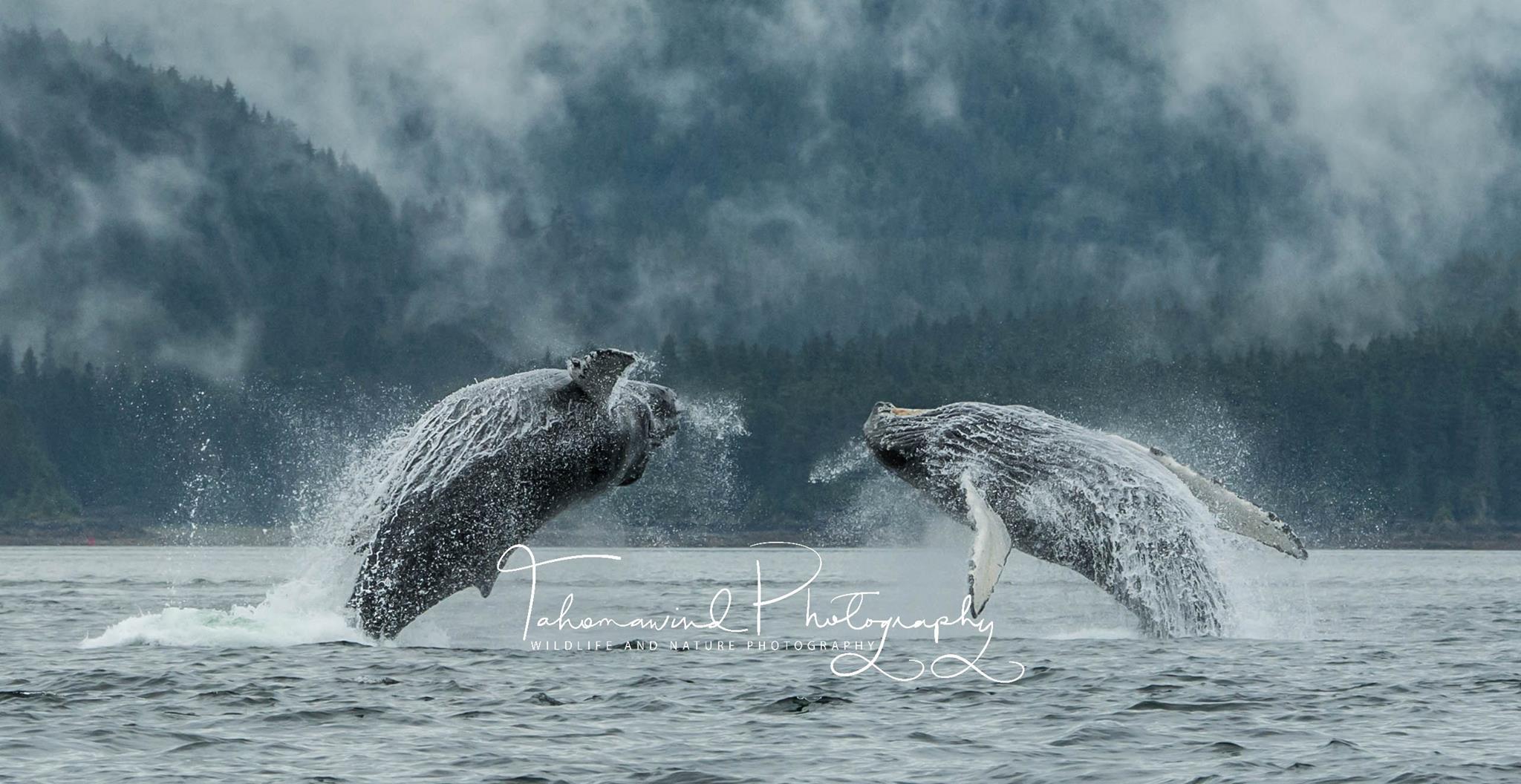 Becky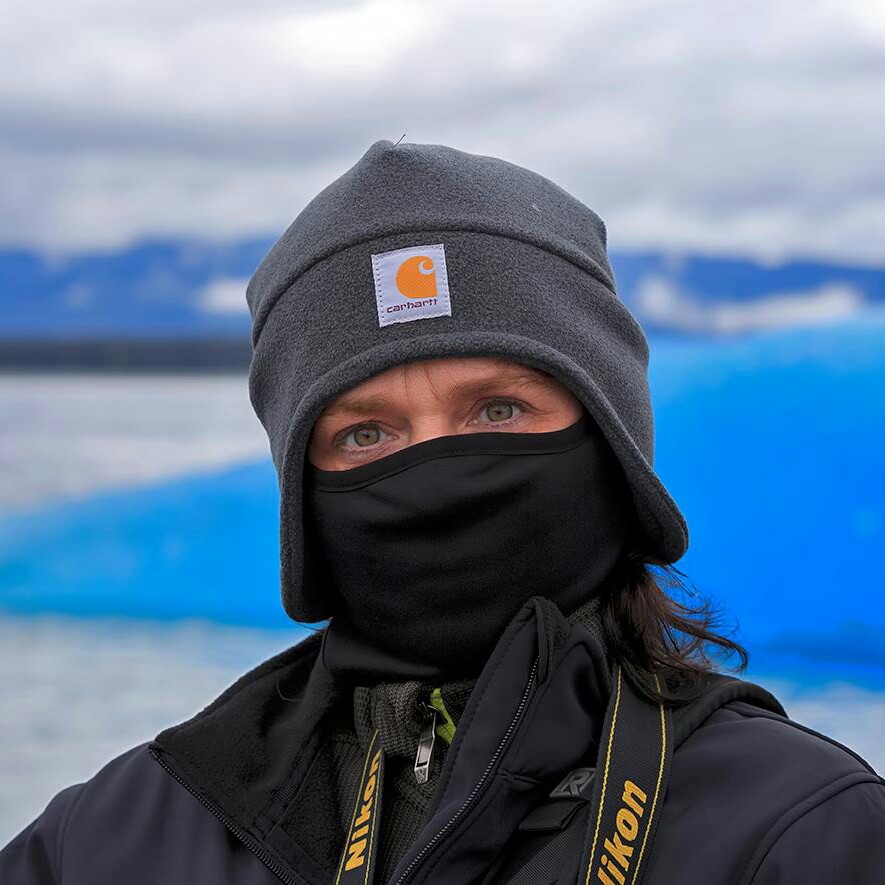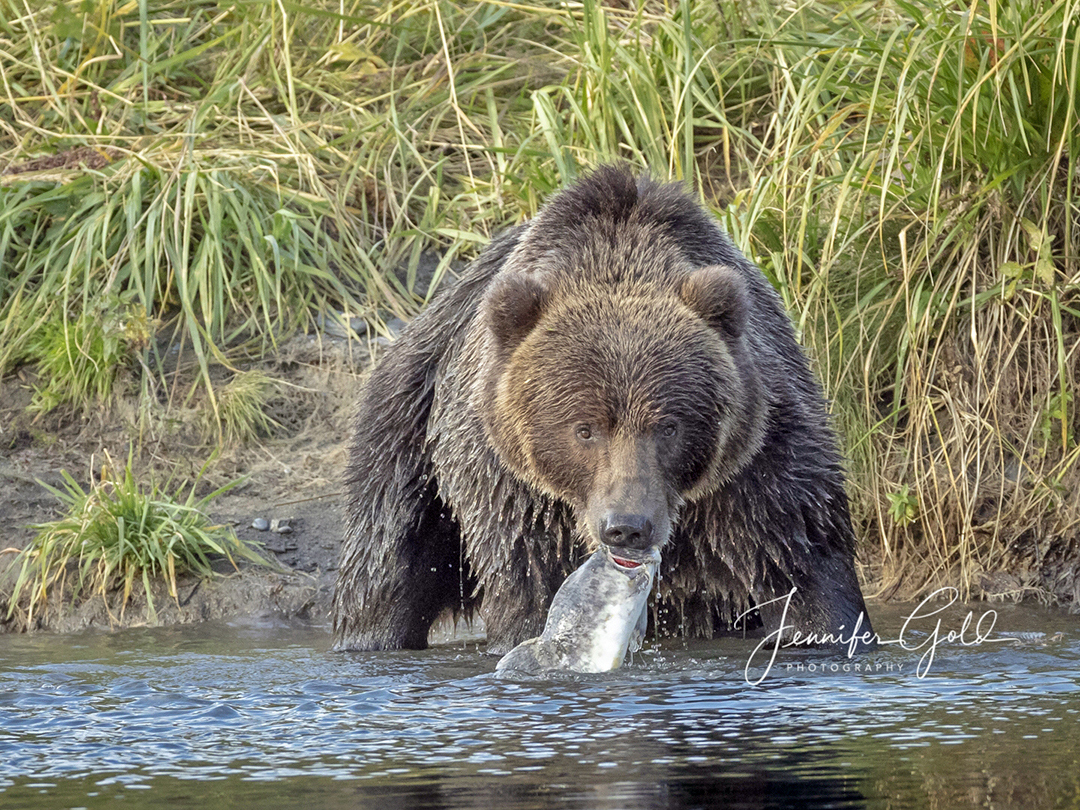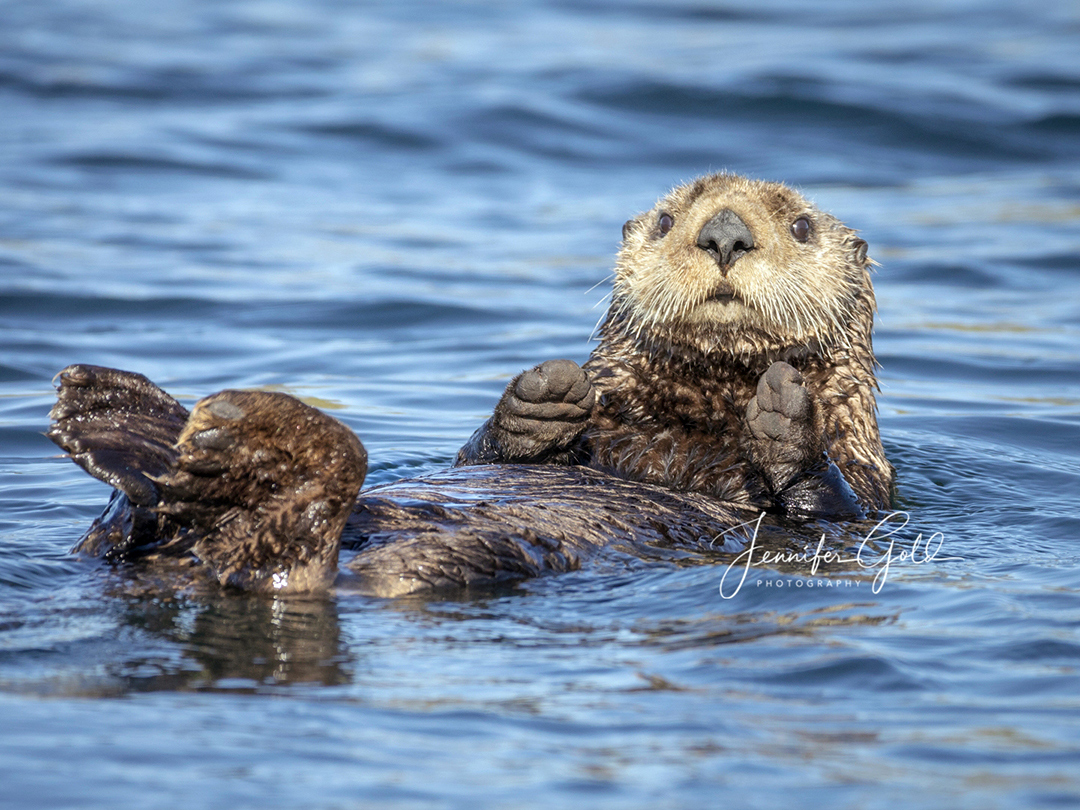 Jenny--- A huge thank you to Shayne McGuire of Wild Compass Tours for your excellent organization, assistance and good humour, all of which helped us to get the images we were after. I suspect you had a hand in the weather too.....5 days of sunshine and a burnt nose are unheard of in Kodiak!
© All rights resevered Shayne Mcguire 2020