Our Slot Canyon/Desert Textures Tour
This tour is now done, I will not be running it anymore.
The First Afternoon
Click Here to View Our Slot Textures Gallery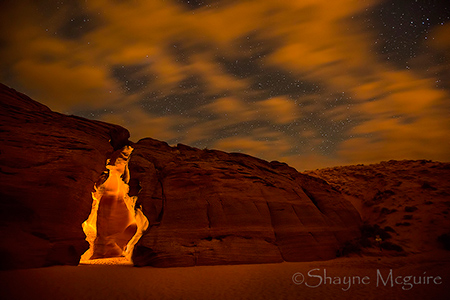 NOW OFFERING NIGHT TIME SHOOTS INSIDE UPPER SLOT CANYON!!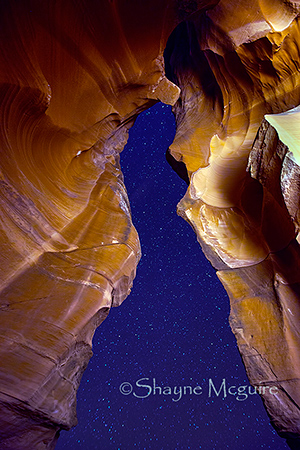 In order to insure that everyone on the tour has room to shoot and receives the help that they need, the Slot Tour is limited to 5 people each session.
PLEASE NOTE!! YOU MUST BE FIT ENOUGH TO CLIMB DOWN INTO THE SLOTS AND DOWN TO CANYON X. HORSESHOE BEND REQUIRES A CLIMB UP AND DOWN!!
You must be able to nagivate the tight parts of the canyon, while carrying your gear!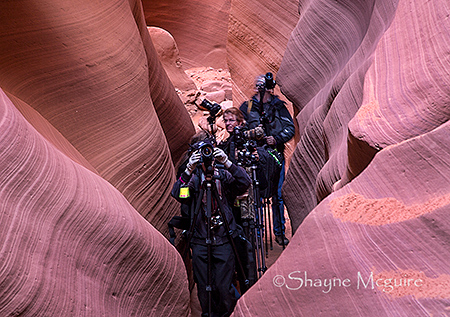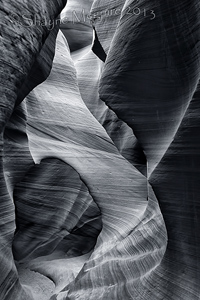 All tour guests arrive into Page, AZ the by mid day of the start of the tour. I will provide you with the name of the hotel you should stay with.
Transportation and hotels plus some meals are not included in the pricing. Lunches are included on the tours.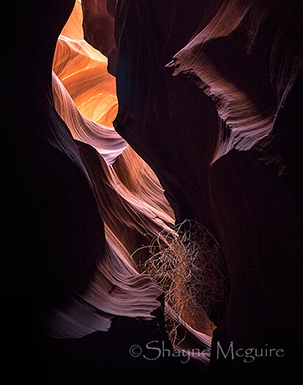 We will be transported to the canyons and textures by a guide. Our guide holds the permits to the canyons that are not open to the public. We will be the only people in some of the slot canyons!!!!

VERY IMPORTANT NOTE: PLEASE NOTE....This Tour is designed for intermediate and above photographers only. This is not a workshop for for beginners. I will help you with settings, but you must have some knowledge of your camera. THIS IS NOT A WORKSHOP!! This cost covers your Navajo permits, your guide and your lunches and my help. It does not cover your lodging or travel up to the starting point. You will need and use a tripod, please understand how to operate one before hand. You will need a backpack for your equipment, and good hiking shoes.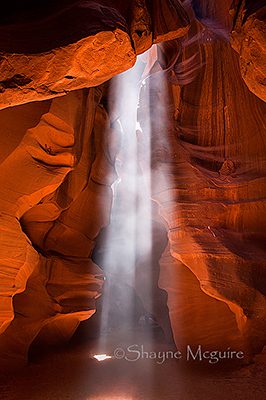 YOU NEED TO BE ABLE TO HIKE AND TO CARRY YOUR GEAR! One of the canyons is a "need hands free coming down hill and uphill scramble". It is not for someone with physical limitations. One place we visit is a mile walk through the desert. If you have any questions on these guide lines, please contact us. But you must have knowledge of your camera for this tour!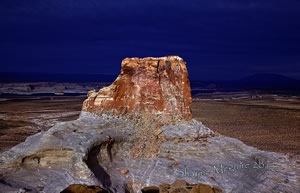 The weather can play a big part in what we can photograph. The slots colors work best in bright sunlight. They don't glow on overcast days. If it rains, we can not go down into the canyons.
Safety Information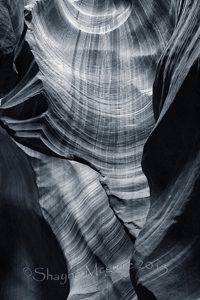 You will be in the desert during the winter time, please dress in layers and have good hiking boots. My guide tells us when and where we can go. If the weather turns bad and we can't photograph, you won't pay for the days we didn't shoot.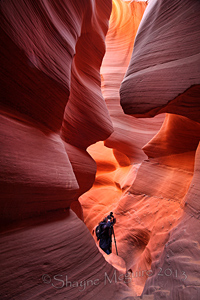 See Terms and Conditions for more Information.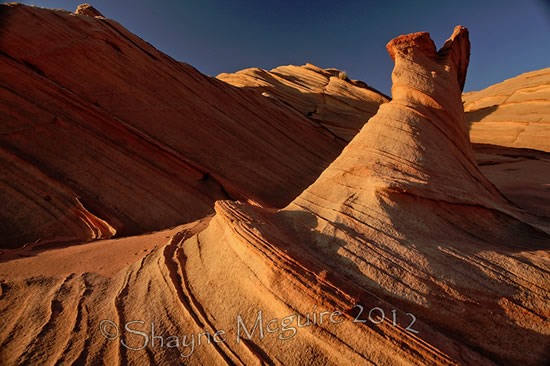 Slot Canyon/Desert Textures TOUR PRICES
PLEASE READ THE REQUIREMENTS!
Cost will be $745.00 for 2.5days of shooting.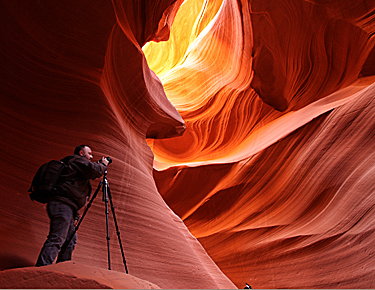 Price includes
2.5 days of guided tours.
Lunches on tour days.
Transportation to and from the hotel to the canyons and textures
Permit into the canyon for night photography and the lighting.
Camera settings/exposures/etc
Navajo permits and entrance fees to all lands
Not covered in the pricing
Hotel stay in Page.
Travel to and from Page.
Meals other than the tour lunches
Itinerary for Slot Canyons/Desert Textures Nov 2014
Nov 14th -16th 2014-SOLD OUT
Nov 16th-18th 2014- SOLD OUT
Nov 18th-20th 2014-
1 SPOT OPEN
Itinerary

Nov 14TH

You will arrive sometime in the afternoon to Page, AZ. Transportation and hotels are not included in the price. In the late afternoon, we will hike up to Horseshoe Bend to photograph the sunset.

Nov 15TH

We head off to Canyon X. And unlike most slot canyons that are open to the public, this one is not. We will spend the morning photographing the upper and lower portions of this canyon. We will have lunch ( included) then we will head out to the wavy Fins for some of the most spectacular desert lighting for sundown! NEWLY ADDED!! NIGHT PHOTOGRAPHY IN UPPER SLOT!! Paint the canyon walls with light while also photographing the night sky through the slots! Added bonus of the Swirls and or Moonscape

Nov 16TH

Early morning tour through Lower Antelope Slot Canyon, we will have photography passes and can stay longer. Around noon, we head to upper Antelope Slot Canyon for several more hours of photography!

You head home the afternoon of Nov 16th.

You will begin the drive back home. Be sure and pass through Zion National Park, even if you have seen it before, you never know what you might have missed.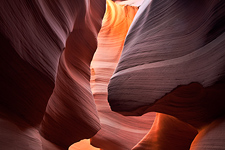 ©2014 Shayne McGuire. All Rights Reserved