About Me
Wild Compass Photographic Adventure Tours is run by myself, photographer Shayne McGuire
I have a dedication to wildlife, and provide tours that will teach you not only how to photograph wildlife, but respect it. I don't want to put stress and any animal and will pull back if behavior in the animal changes. I also scout all my locations first before offering tours there, so that you know I have knowledge of what you need, and what to expect.
I am an internationally recognized and published photographer.  I am also a State of California credentialed teacher in Commercial Photography, and taught at the Tri-Community School of Photography in Covina from 2003-2018.  In addition I have worked 7 years in the Arctic and 5 years in Antarctica on expedition ships as photographer in residence
I am infamous for not watching the clock – if conditions are good and the situation is safe, shooting will continue until that changes, regardless of the time.  You can be assured that I know what equipment is needed and what to expect from a location before offering a tour.  My workshops are all hands on. My tours require you to know a bit about your camera and I help with settings and I constantly check to be sure everyone is happy with the shots they are getting.
I have been running the tours for over 10 years
For many years I exhibited and sold my photographic work at Celtic/Irish/ Scottish festivals. All my work was shot on film and hand developed by myself in the darkroom. Besides my passion for landscape and Celtic ancestry, wildlife was always #1. My work of Ireland, Scotland and England has been published in catalogs, magazines, and on t shirts and books. Several pieces have been featured on TV shows.
Awards
I recently received a Highly Honored award from Natures Best Photography in 2017 ,and won again in 2019
Won PPLAC's Nature photographer of the year 2013
2016- 3 images in the top 100 and book in NANPA's Expressions contest
2017 2 images in the top 100 for NANPA'S Expressions contest
1996- Halls of Excellence at Tri Community Photography school
1996- 4 gold medals, 1 silver 1 bronze, 3 awards for Creative Excellence, and the Camera Company's landscape award of the year. From here to Infinity photographic contest.
Danny Sullivan is sometimes on hand to help on the workshops and some tours, he has merited multiple times in local photographic competitions, and is always on hand to help with equipment and settings.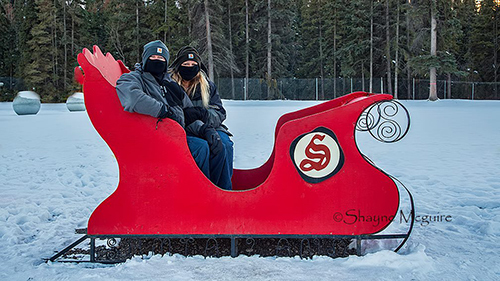 ©Shayne McGuire 2019