Africa Photographic safari

Will be added upon requet

-THE KENYA EXPERIENCE

We only take 6 people-Chartered planes added!

Contact for private safari.

Are you ready to take your camera to the wild side of photography? Try our Kenya photographic safari where we give you a diverse variety of wildlife! You will visit 4 parks during your visit. How about your own private visit to The David Sheldrick Wildlife Trust? You will meet the orphaned baby elephants and hear their stories. There is also a stop at the giraffe center to learn about the endangered Rothchilds giraffe and interact with them.

All tour guests will fly into Nairobi and be greeted by one of the tour specialists at the airport and escorted to the hotel.

I have changed the schedule up and added Amboseli at the end of the tour, along with a short ride back to Nairobi and a chance to visit some curio shops.

PLEASE NOTE- There is NO smoking while on game drives. And please respect the wildlife.

Our first stop is Ol Pejeta Conservancy. Ol Pejeta is East Africa's Largest Black Rhino Sanctuary, as it holds some of the highest predator densities in Kenya. (giraffe was taken outside the breakfast room at Ol Pejeta, they come to drink at the water hole close to the lodge)

During your stay on the Ol Pejeta Conservancy, you can visit the black rhino, Baraka, you may feed and touch him.

You will stay 4 nights in the Mara Conservancy, close to the Mara river! And 2 nights in a luxury tented camp, and in Ol Pejeta, the watering hole is close to the camp. You will see wildlife all day and night from your luxury tent.

IMPORTANT NOTE Please read this!!!
This is a photographic tour and not a workshop, you will need to have some intermediate knowledge of how to operate your camera. Even though I am helping with the settings, you have to know where some things are on your camera. We have 2 land cruisers and 2 instructors, so someone will always be there to help, but if you have no experience with the camera, you might get frustrated.

Your fitness level should be that you can carry you own camera gear and be able to walk to your room or tent. We do, at times, spend long hours out photographing the wildlife. It can be warm.

TERMS AND CONDITIONS, CLICK HERE

Safety Information

Our group will always have someone with us at all times. At no time will you be left on your own. All foods prepared by the lodges will be safe for you to eat. Travel insurance must be purchased before your travel date.

Please Note, you will have a greeter at the airport when you arrive.

Price of per person sharing is upon request

This tour is for intermediate and above photographers, it is not a workshop.


(single supplement is available at)

Includes

Hotel for 2 nights in Nairobi

Meet and Greet at the airport

Group pick up at the airport
All transportation while on the tour
Chartered flight from Mara to Amboseli
Water in the jeeps
Photographic help while on tour
Phone calls/e mails/ before you leave
A list of what to bring, wear, expect
Help with shots/Visa's and travel insurance options
Help in evaluating your photographic abilities and needs before travel
Help with renting the right equipment if necessary
All meals while you are on tour.
All games drives in the parks
All park entrance fees
Knowledgeable and experienced tour guides

All lodging while on the tour

Fee for private meeting with the orphan elephants

Fee for the tour of the Giraffe center

Not covered in the pricing

Hotel stays in Nairobi after the tour is over if you stay longer.
Drinks with your meals
Tips for guides/porters/Maasai Village/Boat ride
Travel insurance, Travel Visa's and shots
Airfare to and from Nairobi.

**Please note single supplement booking conditions! (if you require a breathing machine at night , and you don't have someone willing to room with you, the single supplement applies. This information is required to be disclosed on your health and fitness form you will be filling out. You will be rooming with someone for 12 days and every ones comfort is considered!)

CHECK OUT OUR FACEBOOK PAGE FOR MORE PHOTOS AND VIDEOS!!!
Itinerary for Africa

Africa Itinerary

Arrive in Nairobi anytime during the day. You can arrange for a transfer to the hotel via our group booker. Overnight in Nairobi Serena Hotel

t ,

breakfast at the hotel, then off to see the Tall Blondes at the Giraffe Center, then on to visit the David Sheldrick elephant orphanage. You will get a one of a kind visit, up close and personal with the orphans.

A short stop at the market to gather supplies for the next day safari. Back to your hotel to rest before taking in a dinner at the world famous Carnivores restaurant !

Nairobi -

Ol Pejeta Conservancy

--

Game drives and Visit Rhino Centre – Overnight Sweetwaters Tented Camp Sweet waters

Tented camp




Ol Pejeta Morning Game drive and optional visit to see the last Northern White Rhino,

Overnight in Sweetwaters again.

-Game drive out from Ol Pejeta and into our next stop, Lake Nakuru. We will game drive until evening time. Overnight stay Lake Nakuru Sopa Lodge

- game drive Nakuru in the morning and head out to the jewel of Kenya, Maasai Mara. You will have 4.5 days to explore the Mara with full day game drives! A vast diversity of wildlife will fill your lens. Over night stay, Mara Serena Safari Lodge

Mara Conservancy-

All day game drives, over night at the Mara Serena.




All day game drives in the Mara Conservancy, overnight in the Mara Serena




-

MAASAI MARA Full day game drives All day game drives with picnic lunches !!!. Overnight Mara Serena




MAASAI MARA- Amboseli.. After breakfast, we will head out for a morning game drive, around lunch time, we will go to the air field to get on your chartered flight to Amboseli Park. Land in the afternoon and game drive until evening in Amboseli. Overnight stay Amboseli Serena Lodge
Explore Amboseli on an all day game drive with packed lunch. Overnight stay in the Amboseli Serena Lodge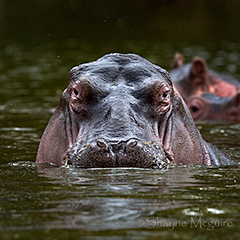 , Explore Amboseli on the way out of the park on our ride back to Nairobi. Upon arrival at the hotel, a day room has been reserved for you. PLEASE note, if you plan to overnight in Nairobi, you will be responsible for your room cost. I can help you arrange it if needed!
©2018 Shayne McGuire. All Rights Reserved