Tanzania Photographic safari

April 4th -April 17th 2020

SOLD OUT

I only take 6 people

Each guest has their own row in the land cruiser

14 days

Newly added for 2020, experience Tanzania and show your camera the wild side of photography!!! During the months of December – April, the wildebeests are always at Ndutu area within Ngorongoro conservancy. They spend time in Ndutu plains calving, so we will see many wildebeest calves.

A hyena runs through flamingos.

We will spend 3 nights in Ndutu . Ndutu plains is located at the boundary of Ngorongoro conservancy and Southern Serengeti.

The jewel in Ngorongoro's crown is a deep, volcanic crater, the largest un flooded and unbroken caldera in the world. About 20kms across, 600 meters deep and 300 sq kms in area, the Ngorongoro Crater is a breathtaking natural wonder.

Then we head to from Ndutu plains, to Gol Kopjes in the Serengeti National park.

Granite islands of Gol Kopjes. The Kopjes are granitic rock formations or gneiss of volcanic origin. Millions of years ago, lava and ashes from volcanic eruptions, that took place in the area, deposited sediments here. During the course of millennia, they caused the formation of these outcrops. . It is called the world's largest Japanese rock garden, and can offer fantastic game viewing in Africa during the green season.

The Gol Kopjes had one of the highest concentrations of cheetahs in Africa.

We will stay in camp around the Gol Kopjes for 3 nights, then move to Southwest part of Central Serengeti is where you find the Moru Kopjes. This is the place with black rhinos as well.

The Kopjes are rock formations that give preying cats vantage points while hunting.

We stay 2 nights in Moru Kopjes. This gives us more time to explore the area. Serengeti is a huge park.

Central Serengeti is where the Seronera Valley is located. This is a marshy ground with several rivers running through, enabling many resident animals to thrive year-round since this is where most wildlife come to drink water.

 From Central Serengeti, one can easily access Eastern, Southern, Northern and Western Serengeti, depending on where there is wildlife concentration and activity is.

We stay there 2 nights before we start our journey back towards Arusha and home .

PLEASE NOTE- There is NO smoking while on game drives. And please respect the wildlife.

IMPORTANT NOTE
This is a photographic tour and not a workshop, you will need to have some knowledge of how to operate your camera. Even though I am helping with the settings, you should be familiar with your camera.

TERMS AND CONDITIONS, CLICK HERE

Price of per person sharing is $8,190.00

Price Includes

Hotel for 2 nights in Arush

a

Flight to Ngorongoro

3 nights Ngorongoro
All transportation while on the tour
3 nights Southwest Serengeti Gol Kopjes
3 nights Southwest Serengeti Moru Kopjes
2 nights Central Serengeti
Flight back to Arusha
All airport transfers
Transport 4x4s
Park fees and concessions
Photographic help while on tour
Phone calls/e mails/ before you leave
A list of what to bring, wear, expect
Help with shots/Visa's and travel insurance options
Help in evaluating your photographic abilities and needs before travel
Help with renting the right equipment if necessary
All meals while you are on tour. (except bush breakfast/dinners) (extra lunch, picnic lunch )
Knowledgeable and experienced tour guides

Not covered in the pricing

Items of personal nature
health insurance
Tips for guides/lodge staff
Travel insurance, Travel Visa's and shots
Airfare to and from Tanzania
Some meals, bush dinner, bush breakfast, picnic lunch
CHECK OUT OUR FACEBOOK PAGE FOR MORE PHOTOS AND VIDEOS!!!
Itinerary for Tanzania April 4th-17th 2020

Tanzania Itinerary

April 5th - transfer from your hotel for a flight to Ngorongoro , enjoy lunch then we head out on a game drive.

April 6-7th , we stay in the Ndutu area of Ngorongoro, morning and afternoon game drives.

April 8th- Leave Ngorongoro and head into Serengeti National park. Over night in the Gol Kopjes area.


April 9th-10th, game drives in and around the area.

April 11th -leave camp and head toward Southwest part of Central Serengeti is where you find the Moru Kopjes.

April 12th-13th. Game drives in Moru Kopjes.

April 14th -15th

the Seronera Valley in Central Serengeti is our next camp.

April 16th Breakfast at camp, transfer to airstrip, for flight back to Arusha. Transfer to hotel, over night.

April 17th Breakfast at the hotel and transfer to the International airport for your flight home.
Bring a big lens, a small attitude and an open mind!

Shayne McGuire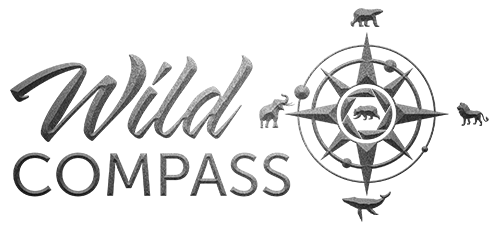 ©2019 Shayne McGuire. All Rights Reserved