Kodiak Photographic Experience! 2021
Aug 18th -24th 2020- (Full)
Sept 8th-14th 2020- (2 spaces open)
New tour dates for 2021!!
Aug 27-Sept 1st 2021 (SOLD OUT)
& Sept 8-13th 2021 (1 space open)
Physical requirements listed at bottom!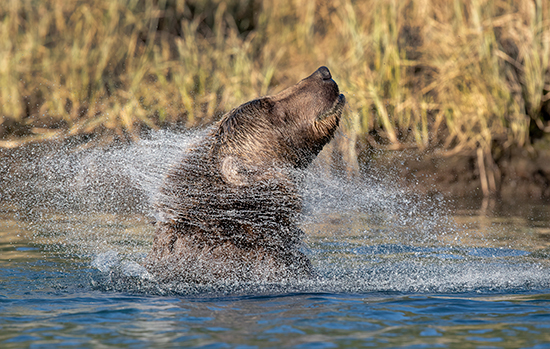 Experience the wonder of Kodiak from the remote Kodiak National Wildlife refuge. Coastal grizzlies fishing in the outgoing tide. Eagles line the cliff walls. Silver, cross and red fox trot along the shoreline looking for scrapes. Deer shyly walk along the beach in the early morning. Short tailed weasels peek out from the rocky outcrops at your passing.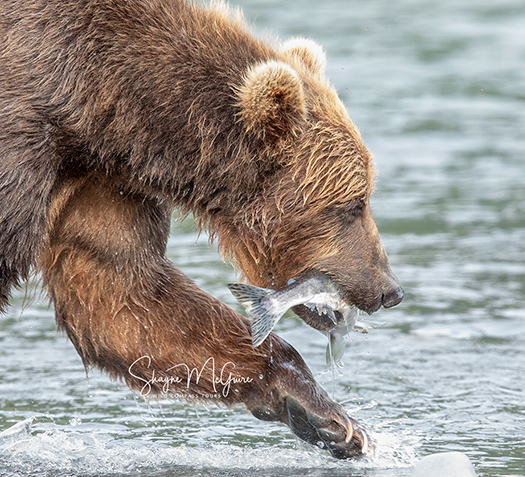 This tour is for wildlife photographers that want to go all day! You must have a good familiarity with your camera and gear. You should know where your settings are and how to change them quickly I will give you the tools to work with, and help you to apply them to achieve the quality of image you hoped for.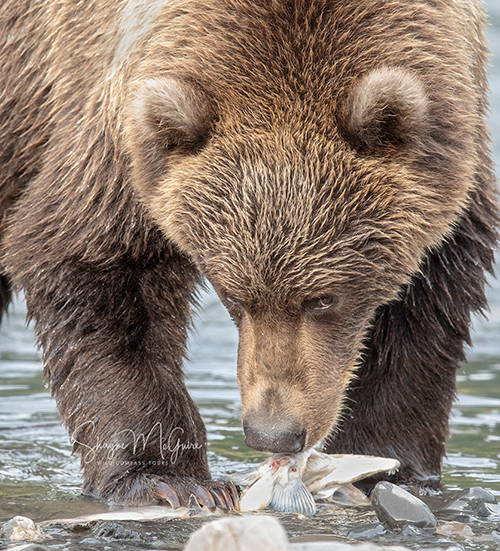 Sea birds fill the air at all times of the day. Otters play in the water next to your boat. Whales, orca, and seals can make appearances.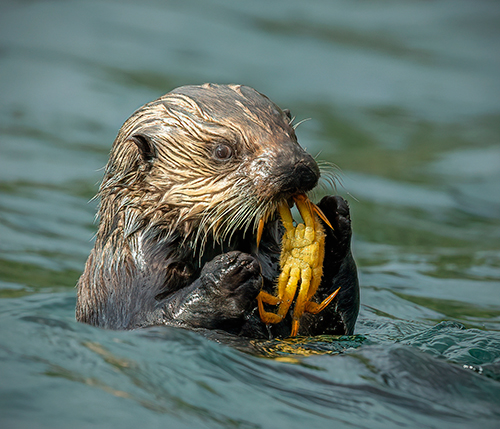 Puffins are seen stocking up for winter, both horned and tufted are
out on the water, taking food back and forth to the nesting sites. We spend as much time as you want photographing them.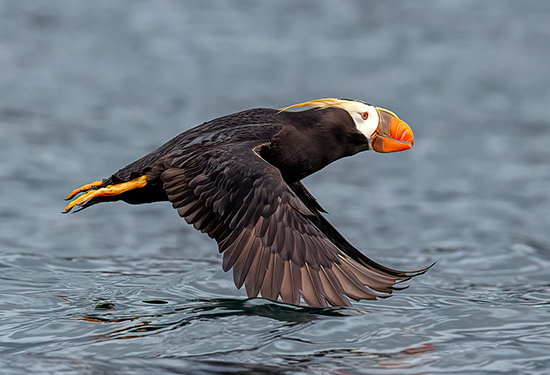 We don't give you 4 hours of bear viewing, we give you 4.5 days photographing the bears and other wildlife! This gives you plenty of time to get great shots and to work around any bad weather. I only take 4 people on this tour. That way, the bears don't feel crowded and if you need help with settings, I am free to help .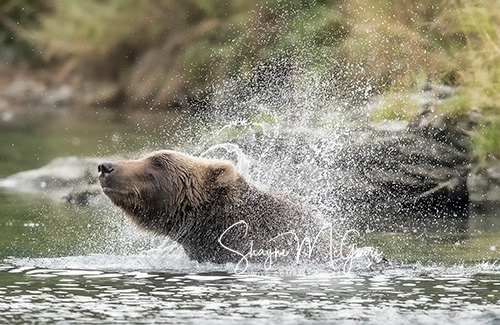 Please note, we cover bear safety guidelines, as you will be out in the wild with bears not habituated to people.
We will be traveling to a remote part of Kodiak Island for the 5 days. So put your cell phone away, grab your camera, and be prepared to show your camera the wild side of photography.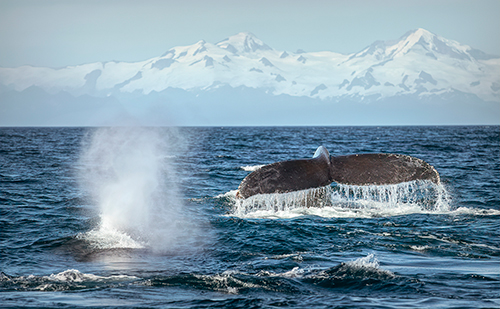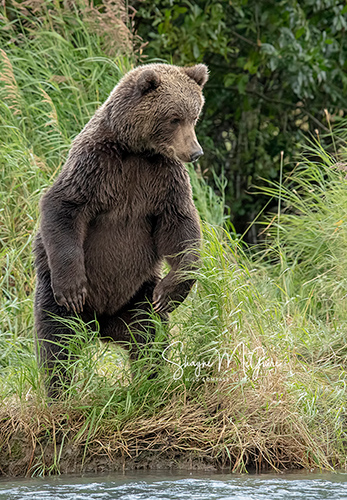 IMPORTANT FITNESS NOTE! If you have trouble walking and can't carry your own gear, this may not be the tour for you. The cabins are up hill and the boat is down hill. We frequently park the boat and walk along the shore and through the flats to set up our gear. We can walk up to a mile, through thick bear trails, and weeds, sometimes on uneven rocky river beds. On occasion, we climb small mounds and walk through muddy banks.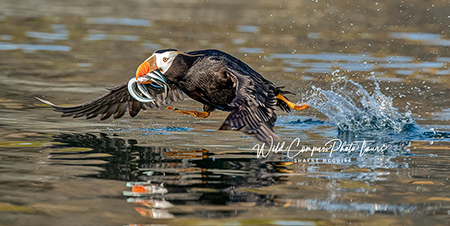 You will have to get in and out of a boat. You will have to walk up to your cabin. You should be able to stand for periods of time. This trip is rated MODERATE for physical requirement. You will need to have or rent a full frame camera and telephoto lens and tripod.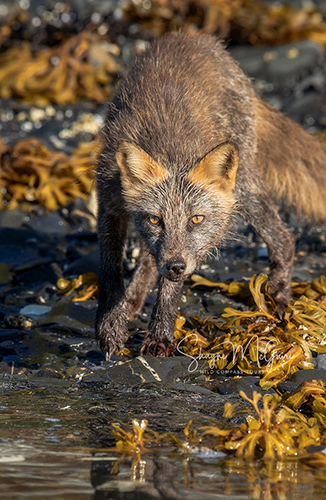 I do wish to speak to each client, assess your photographic level, and your gear. We sometimes make recommendations on renting equipment that might serve you better out in the remote wilderness.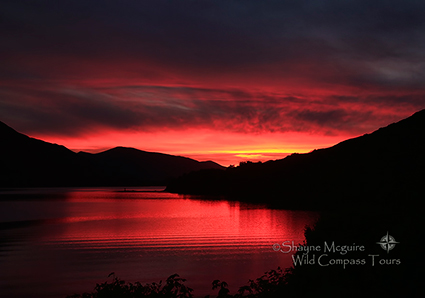 Besides the brown bears, Kodiak is well known for marine life, we have seen on outings, humpback and fin whales, seals, otters, seal lions and orca. There is also abundance of bird life everywhere you look.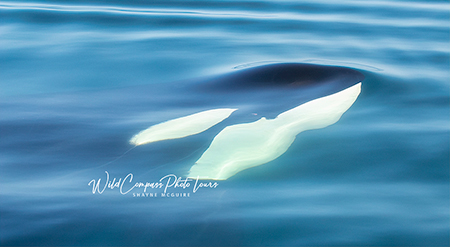 There is an abundance of bald eagles along the river, along with many other types of birds, a photographers paradise awaits you in the wilds of Kodiak.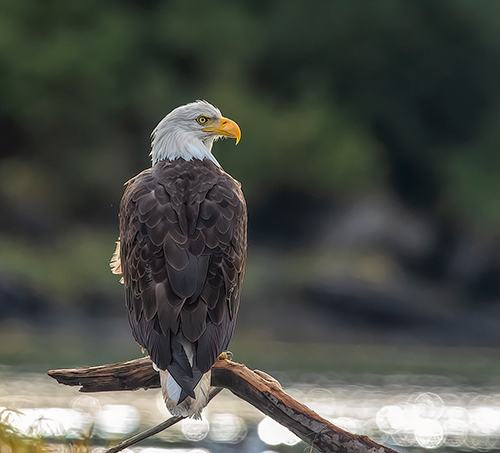 Our remote location takes you away from crowds and puts you in a pristine wilderness , right in the heart of the Kodiak National Wildlife Refuge.
The grandeur of the wildlife refuge doesn't only apply to wildlife, the scenery is one of the most pristine, and untouched you will find. There will be no other people at our lodge, only our group.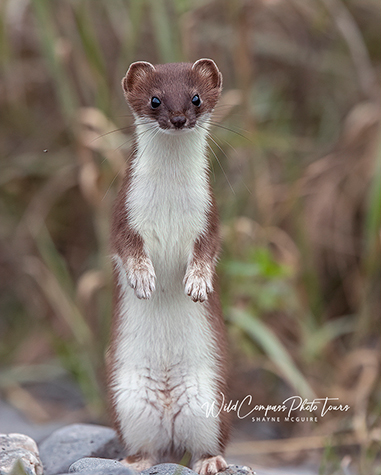 Because we are in a remote part of the wilderness, cell phones and internet will not be working. But why would you want to be on your phone or your computer, when you have such wild beauty in front of your eyes and camera lens.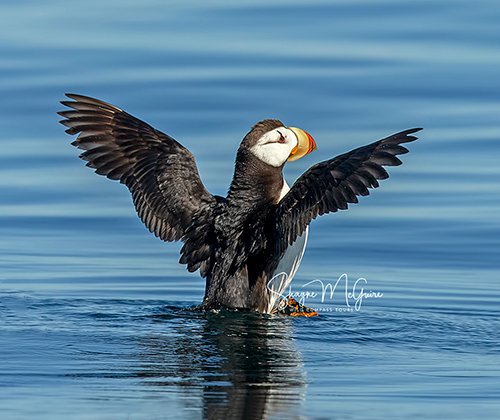 There are 2 guest cabins situated a short distance from the lodge for privacy.  Each cabin is outfitted with one full size bed and a set of twin bunks, night stands, table, deck chairs. We work out who stays at which cabin by what genders sign up. There are only 2 cabins, so you will be sharing a cabin with someone.  The consensus of our guests is that they love the Big Screen TV view from the cabins.  There are flush toilets and a double shower house very conveniently located a short distance from the cabins.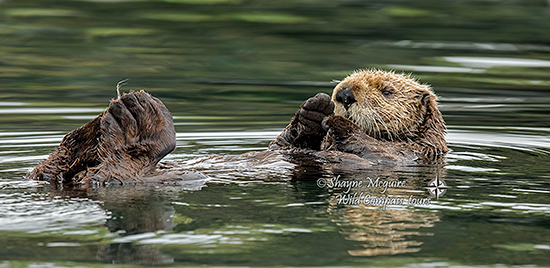 MEALS:  Meals are served family style.  Coffee is ready at 7am.  Breakfast is served around 8am.  Lunches are taken along in the boat to be enjoyed during the adventure of the day.   Dinners are served around 8pm.  The menu regularly features freshly caught fish and/or snow crab for those that enjoy seafood.  We also serve a variety of other meats to satisfy various appetites.  Fresh salads & healthy veggies accompany each dinner.  OH!  and there is the bakery ... fresh cookies with lunches ... delicious dinner desserts ... all homemade, FRESH CRAB!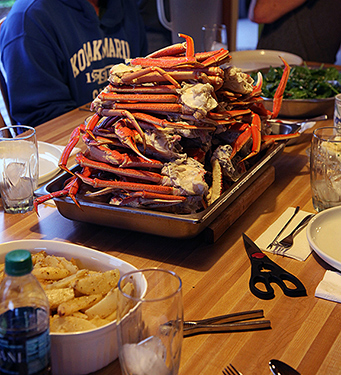 Each day, we will head out in a small boat to search for wildlife and scenery to photograph. The bears come out to feed on the salmon when the tide is low. When the tide is in, we have many other options to photograph. There is always an abundance of wildlife either close to the shore or in the water. Equipment will need to be handheld while on the boat. The bears are photographed from shore.

PLEASE NOTE, THESE BEARS ARE NOT HABITUATED TO HUMANS, so I ask that a telephoto lens be used so as to not disturb them.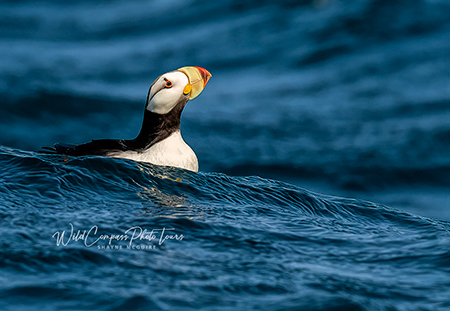 2021 Cost is $4,685.00 per person. There is NO single supplement. This cost includes
Your float plane flight from Kodiak to remote camp and back

1 night stay at the Best Western Kodiak before the tour shared room
All meals while at the remote camp
5 nights lodging at the remote lodge
Guiding and transportation for all activities
Daily outings in the boat. We are out all day!!
Use of wading boots
Photographic help during your 5 days
E mails that include, what to wear and what to expect.
You get 4.5 full days wildlife and bear viewing.
Deposit is $900.00 please read the Terms and Conditions
Terms and Conditions. Terms and Conditons
WHAT IS NOT INCLUDED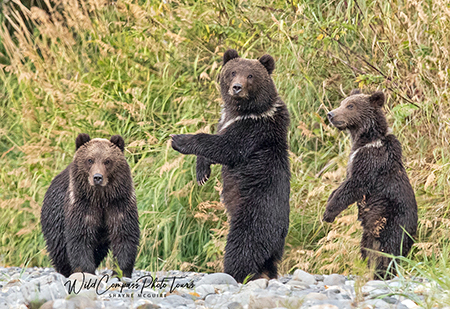 Airfare to and from Kodiak
Meals while not in the remote camp
Any extra days you wish to spend in Kodiak.
In case fog shuts the airport down, additional days in Kodiak.
Tips for the guide and cook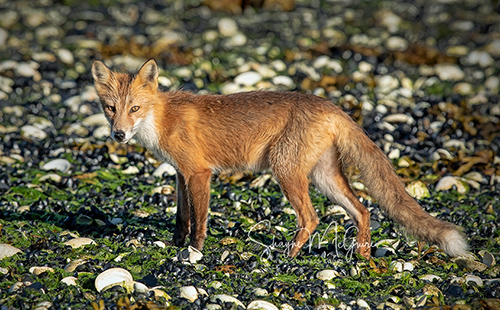 We will be in the remote part of the island, so what clothing you bring will be important. You will receive a phone call from me going over your camera gear and what you will need to achieve the images you expect. And what clothing to pack. Since we fly over on a small float plane, large big bags are discouraged. And fitness, health and photographic ability is also requested.
Any questions, please don't hesitate to contact me.
©2020 Shayne McGuire. All Rights Reserved

Itinerary for 2021
Aug 26th ( Sept 7th) 2021

Land in Kodiak, you will be picked up and taken to the Kodiak Best Western to stay for the night.

Aug 27th (Sept 8th) 2021

Early morning head out and hop aboard a small plane for your flight out to your remote camp. Unload your gear and head out for some world wildlife viewing!

Aug 28th & Sept 9th 2021

Early homemade breakfast, then off for more bear viewing. We can pack a lunch and stay out all day. Either photographing bears or the many other wildlife species that are on the island,as well as marine life, you will be busy all day.

Aug 29th & Sept 10th 2021

Early morning breakfast, pack a lunch and head out all day for photography

Aug 30th & Sept 11th 2021

Early morning breakfast, pack a lunch and head out all day for photography

Aug 31st & Sept 12th 2021

Early morning breakfast, grab your gear and head out for another full day on the water or shore, bears or marine life. All day.

Sept 1 & Sept 13th

Early breakfast and depending on the float plane schedule, possibly a mid morning departure back to Kodiak town. The tour is now over, you are welcome to explore the town.
Bring a big lens, a small attitude and an open mind!

Shayne McGuire